Guaranteed career
Your career in the ADF starts at ADFA. Once you graduate, you'll have a guaranteed career in the Navy, Army or Air Force.
Fully funded degree
Get a world-class UNSW degree in Arts, Business, Engineering, Science or computing and graduate HELP-debt free.
Earn a salary while you study
In your first year you will receive a starting salary of $46,316 plus 16.4% superannuation, which increases with each year of study.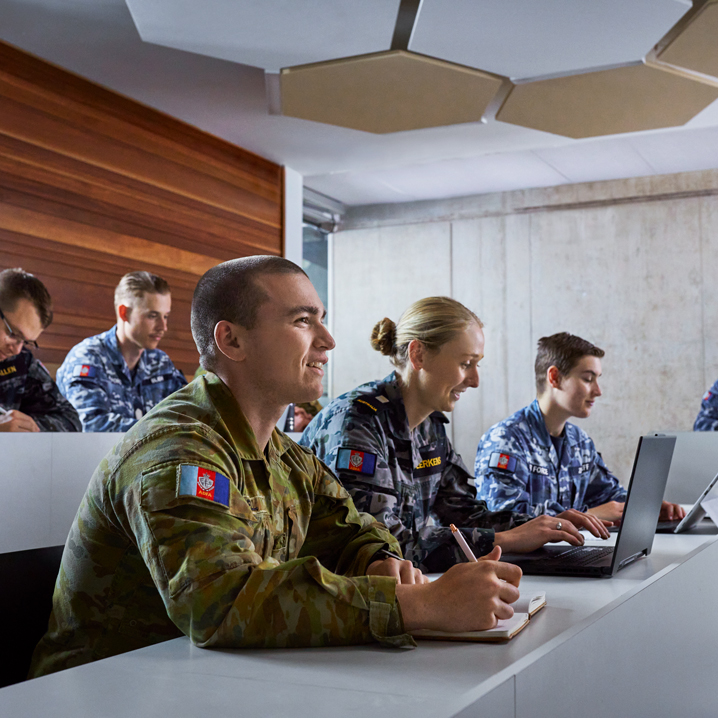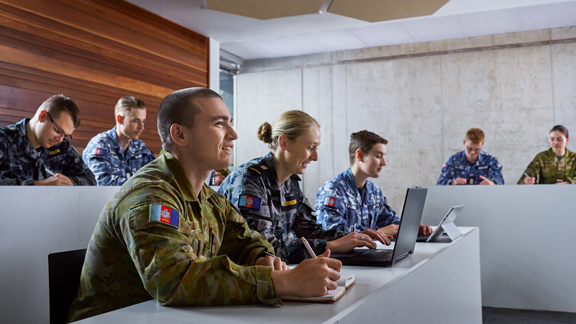 Study a world-class degree at ADFA
Study globally recognised university degrees from UNSW while receiving cutting edge military and leadership training.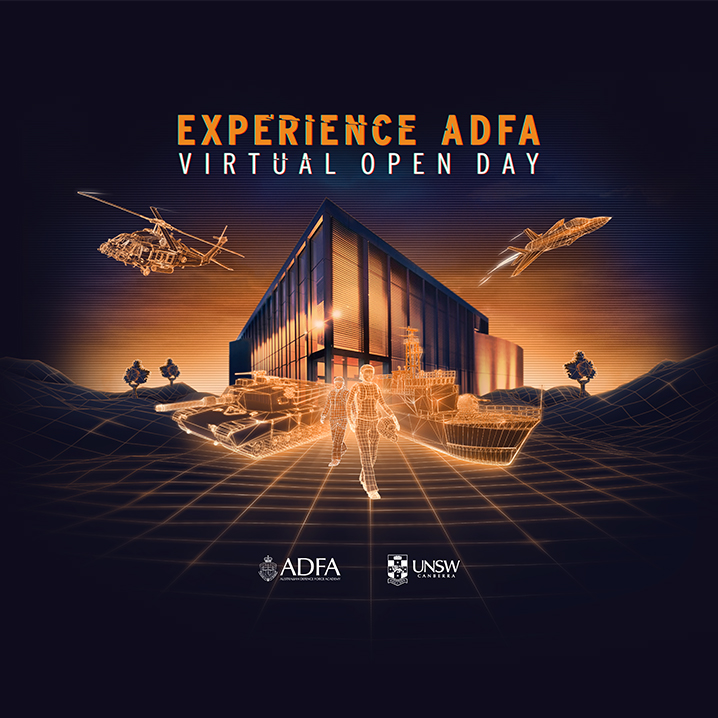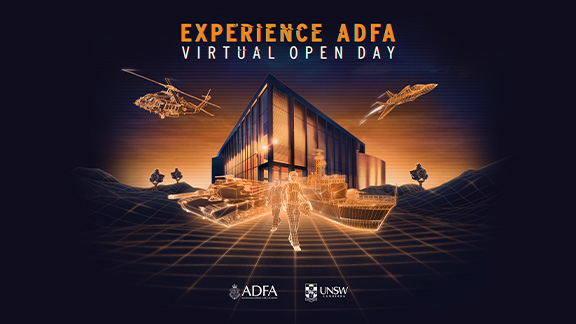 ADFA Open Day
ADFA Open Day is a truly unique experience that allows you to get a taste of what a career with the Australian Defence Force can offer you. This yearly event offers prospective students, parents and Career Advisors the opportunity to:
Learn about world class UNSW degrees in Business, Arts, Science, Engineering and Computing;
Meet with current ADFA Training Officers to learn about life on campus; and
See a variety of military and educational displays such as Air Force aircraft flyovers, Army parachute displays, Navy divers, abseiling, military vehicle displays, the ADFA marching band and much more.
ADFA Open Day will be back in 2024. Register your interest by clicking the button below.
---
Discover a career like no other
What is ADFA?
Receive service training while studying
How to Apply
Learn about the dual application process
Job Search
Explore the jobs available with each ADFA degree
Studies & Training
Learn about the courses available
Frequently Asked Questions
Read the full list of FAQs
---
Learn more about ADFA by entering an area of interest below.
Our team is available from 9am – 5pm, Monday to Friday