Frequently Asked Questions
---
Your frequently asked questions, answered by women in the ADF.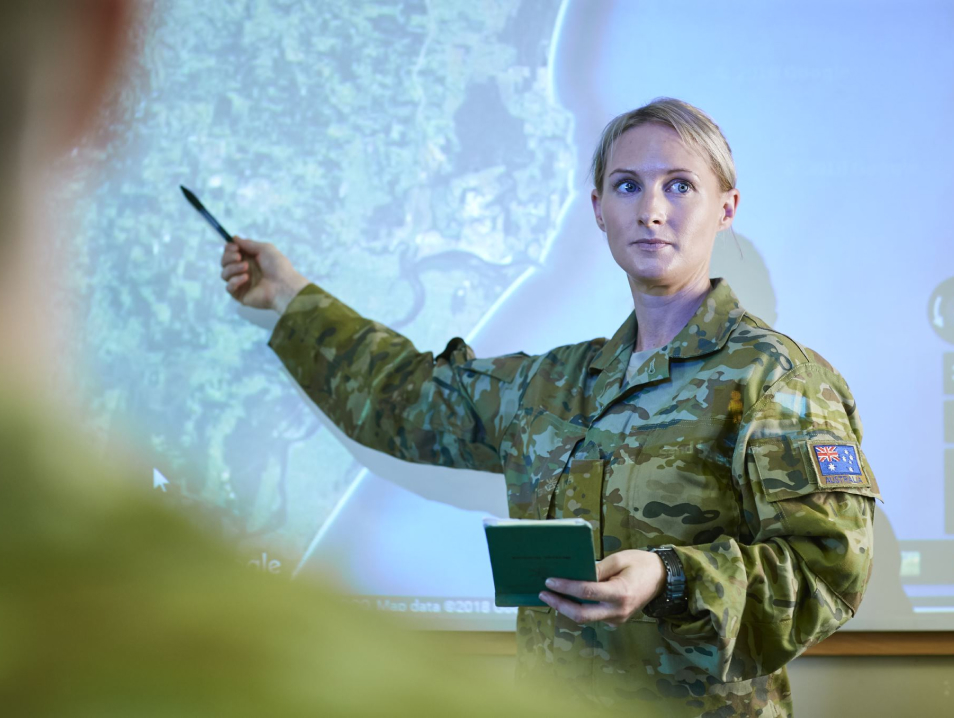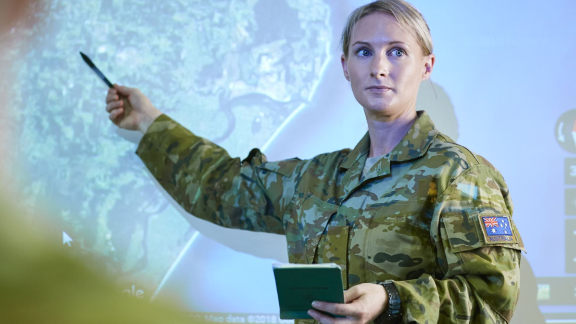 How will the ADF help me advance into leadership roles?
The Australian Defence Force (ADF) and each Service within it has a long history of preparing women to become leaders through supportive professional development opportunities and well laid out promotion pathways. Courses are designed to build upon foundation learning attained during recruit and cadet training while challenging women to bring their diversity of thought to produce better workplace and organisational outcomes.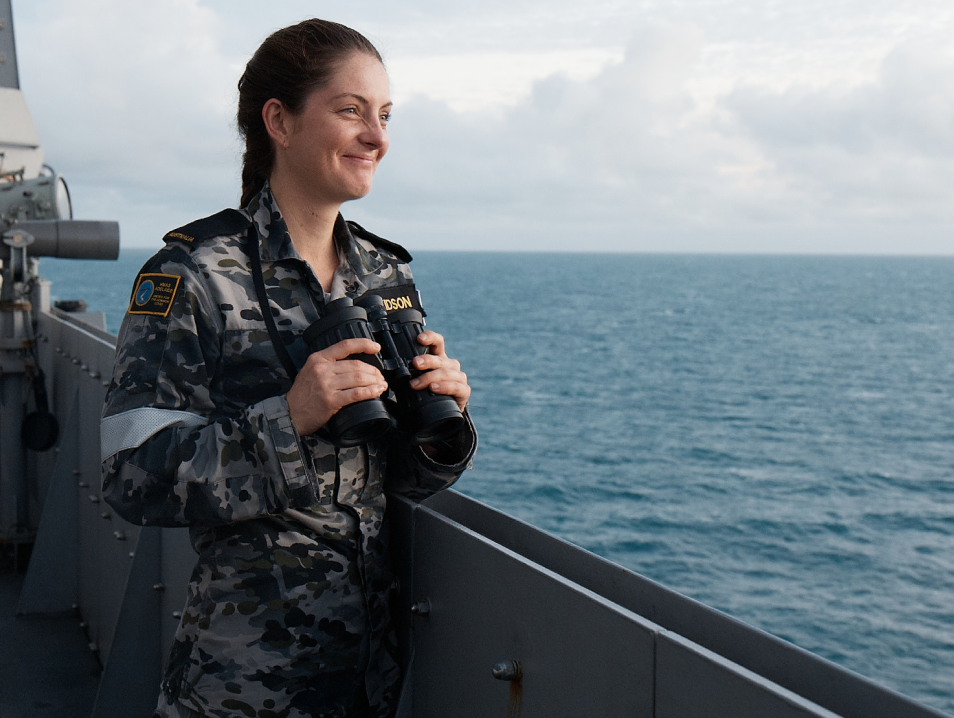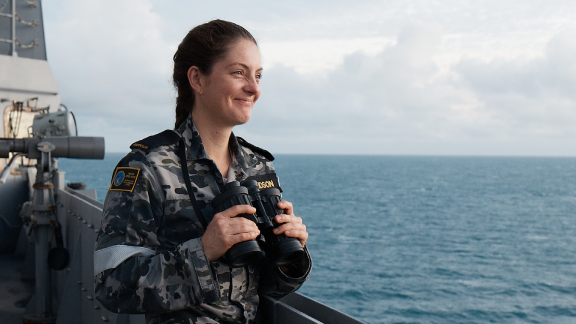 How are women treated in the Australian Defence Force?
The ADF is an equal opportunity employer where, irrespective of your gender, ethnicity, or cultural beliefs you are treated with respect and are afforded the same opportunities as your peers. In the ADF, women receive exactly the same salaries, training, vocational development and promotion opportunities as their male colleagues. We believe career advancement and rewards should be based on potential, effort and achievement.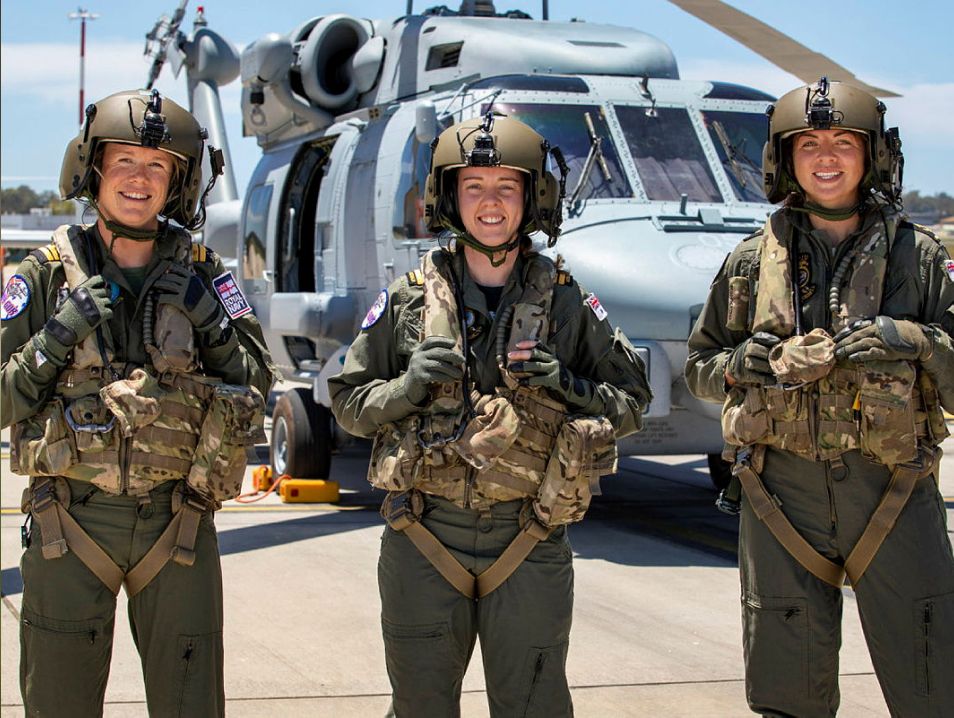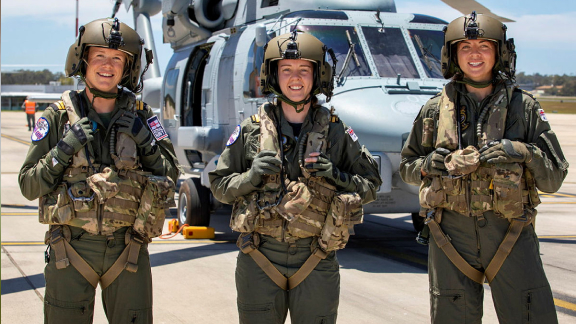 Can I hear from current serving women about their experience and what it's like to be in the ADF?
You can engage with current serving women in your region through the Women in Defence network at ADF Careers. Contact your nearest ADF Careers Centre or fill out an online enquiry form here.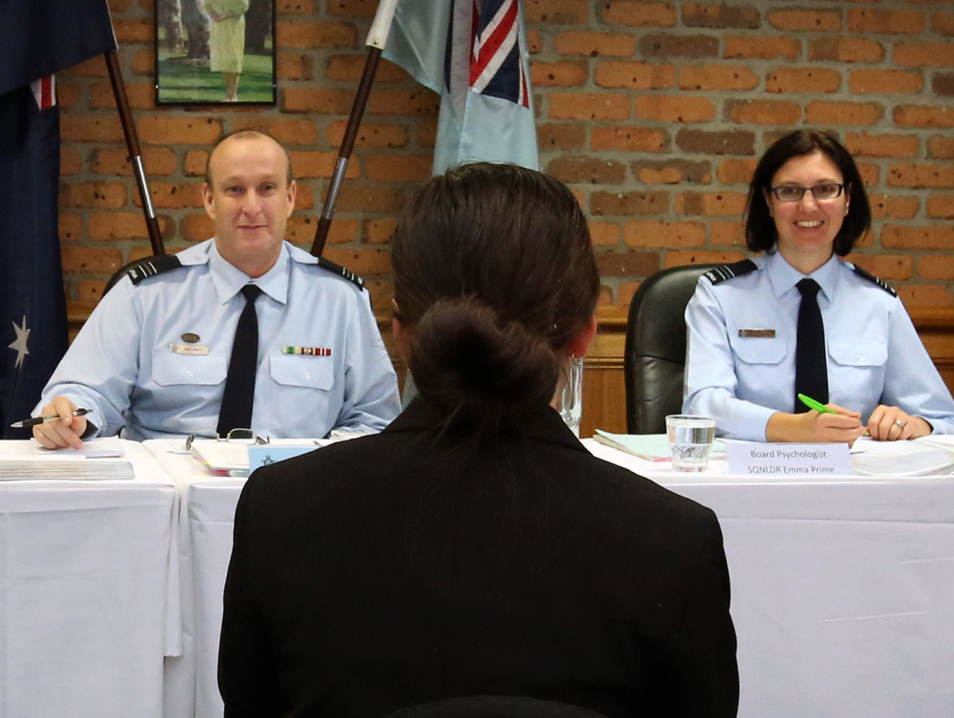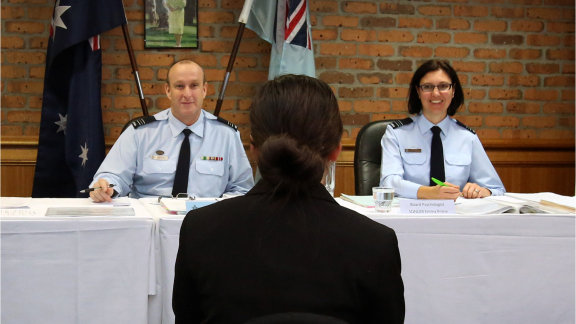 What does the Officer Selection Board (OSB) mentoring session involve?
For Officer Entry candidates you will be provided mentoring for your Officer Selection Board (OSB) by a current serving officer specific to your preferences. The Officer will describe how the selection board is conducted, how you can prepare both physically and mentally and what to expect on the day.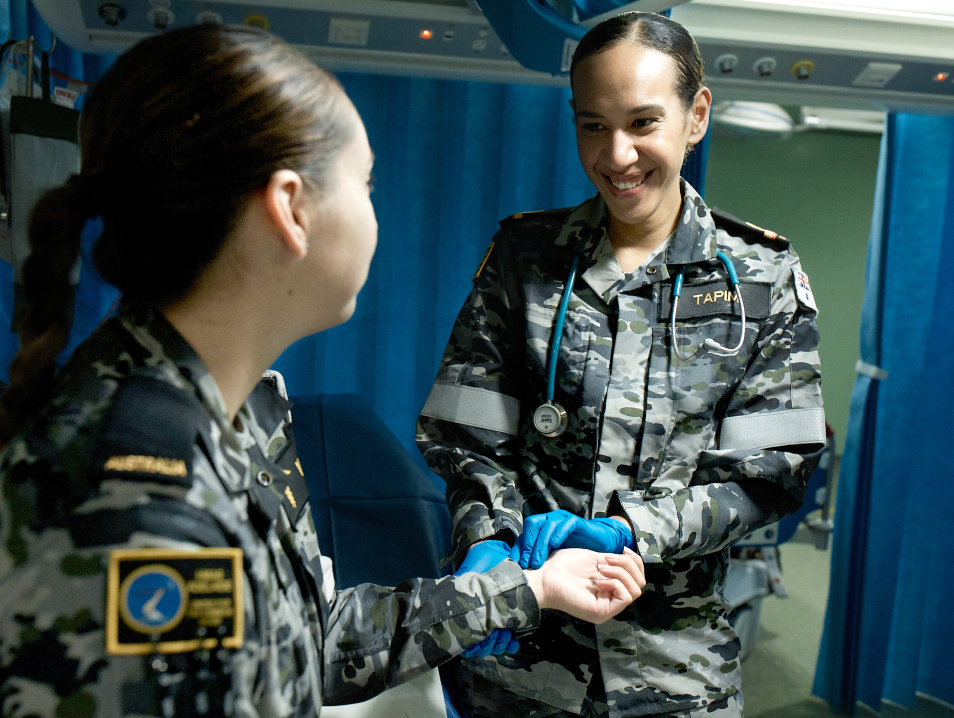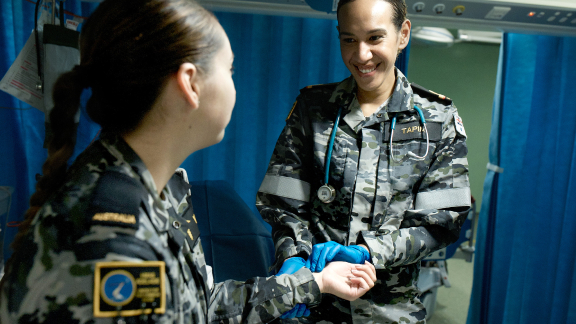 How does the Australian Defence Force support my physical and mental health?
Both your mental and physical health are supported by qualified health professionals in a safe and secure manner where your right to privacy is respected. ADF provides free healthcare to all ADF members, both on and off base. This includes medical and dental treatment, mental health services, ambulance transport and hospitalisation. Additionally the ADF has Physical Training Instructors to deliver group PT classes as well as personalised training programs.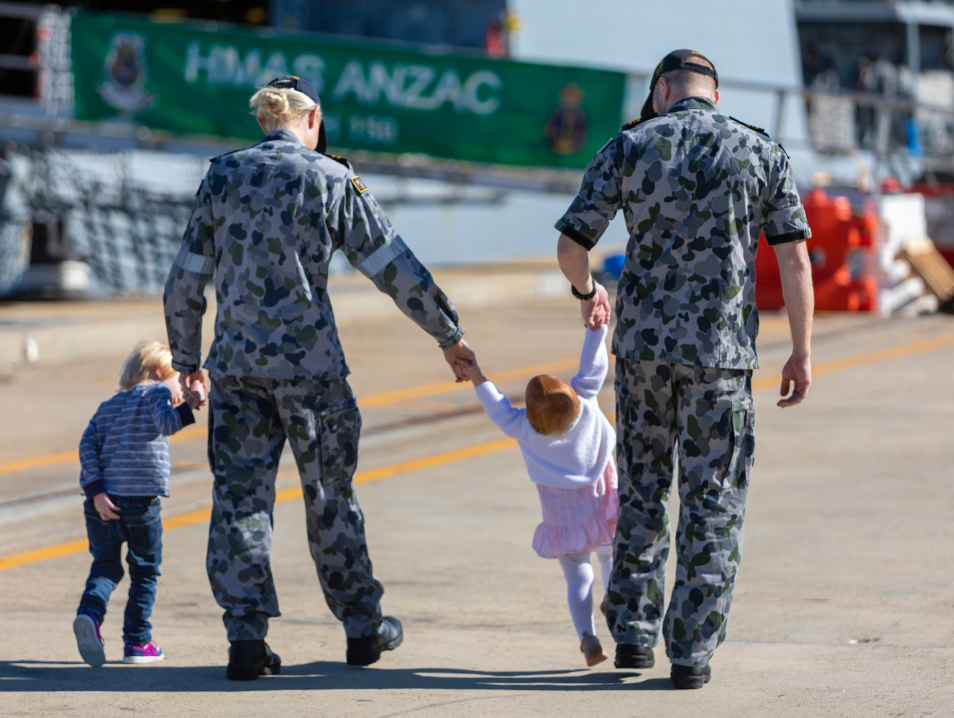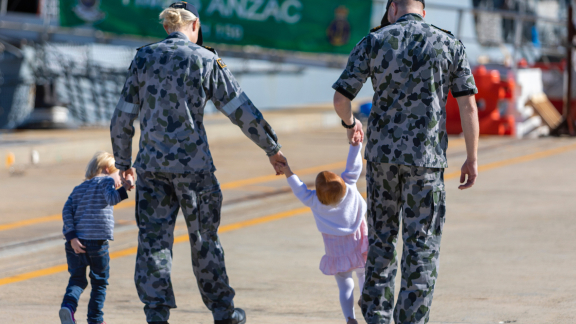 What are the rules surrounding living on base with my partner or family?
ADF members have access to a broad range of programs and services to help Defence families make the most of the opportunities and challenges presented by the military way of life. You can generally choose to live with your partner or family in rented or owned accommodation, except during initial training. After your initial training, you're eligible for one of three accommodation arrangements where you're welcome to live with your partner or family. View the options on the Defence Housing Australia website.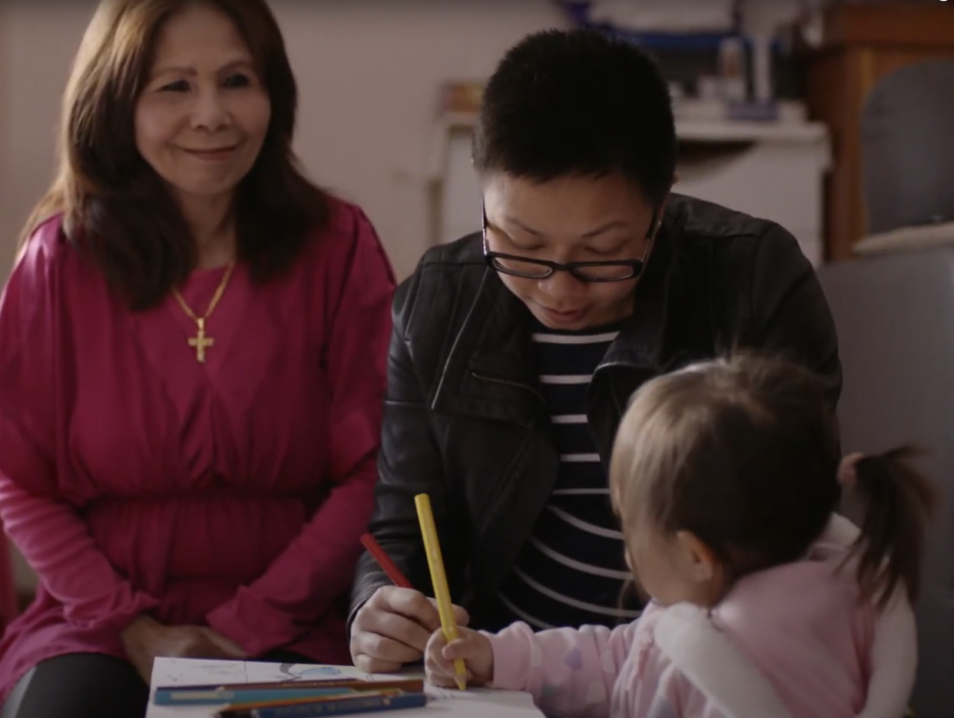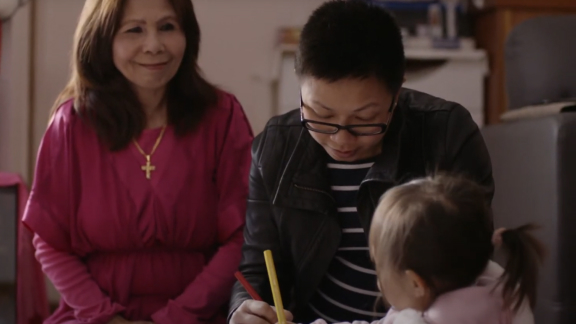 How will enlistment impact my family?
ADF members have access to a broad range of programs and services to help Defence families navigate any changes required for working in the ADF. ADF parents are given the support to manage their family commitments without detriment to their careers, including flexible working arrangements, maternity/paternity leave and 'on hold' career options.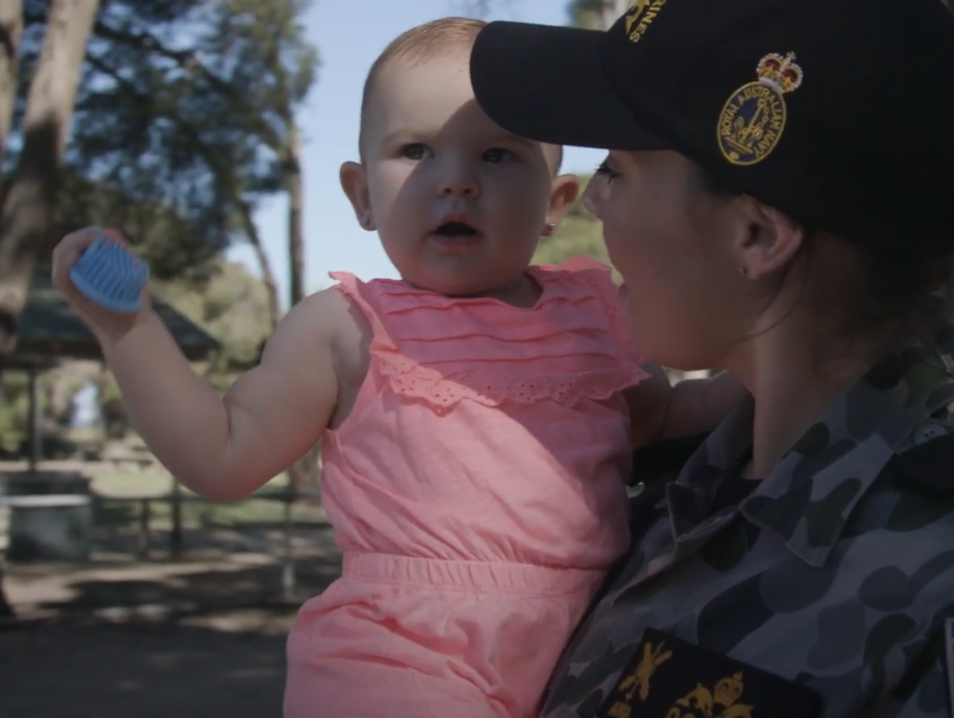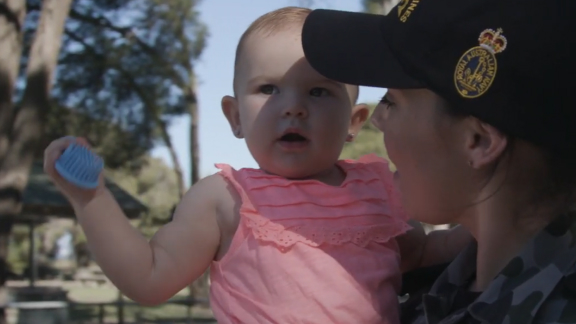 How will the ADF support my family through different life-stages?
We support ADF parents to manage their family commitments without it affecting their careers, including flexible working arrangements, maternity/paternity leave and 'on hold' career options. We also provide substantial housing subsidies and can assist with:
Childcare placement assistance
Schooling
Additional health support for dependents in regional posting locations
Leave and financial assistance to help with home moves Partner employment assistance
Programs for settling into a new community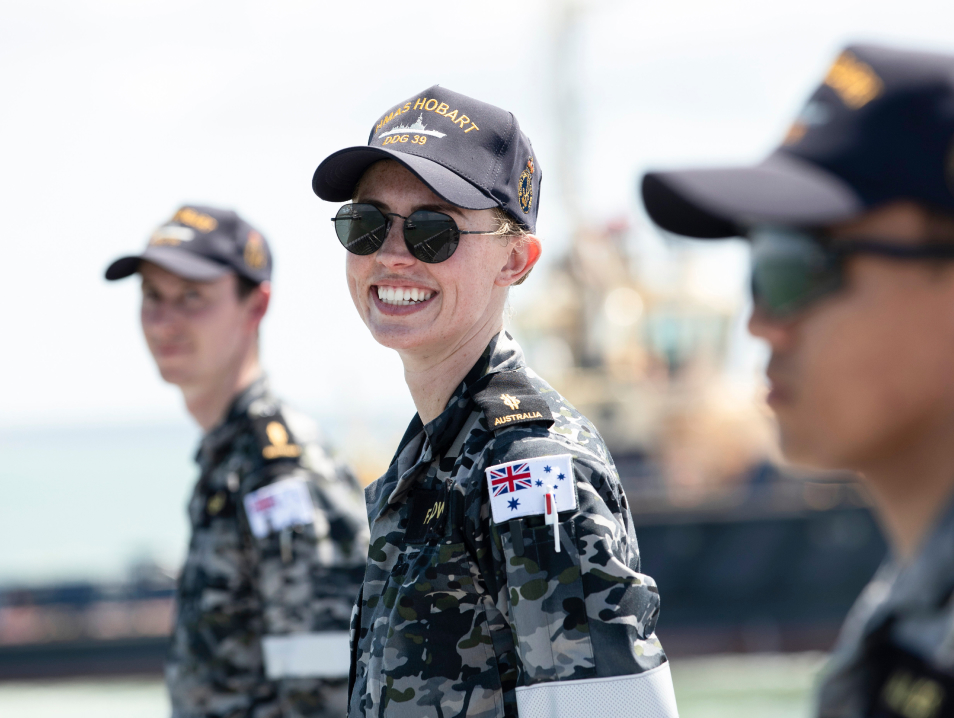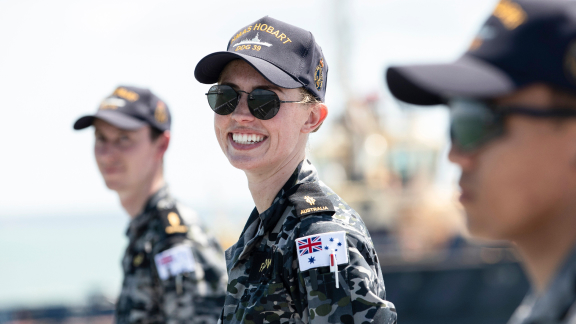 What are the range of opportunities available to me?
There are over 200 job roles available within the Australian Defence Force. Across the Navy, Army and Air Force you can choose from a wide variety of trades, technical disciplines, specialist military roles, support roles and traditional professions, With the wide variety of roles available there is something for just about everyone, Many of the jobs offered by the ADF are comparable to civilian roles, but involve fully-paid training and clear pathways for progression - along with travel, unique experiences and ongoing development.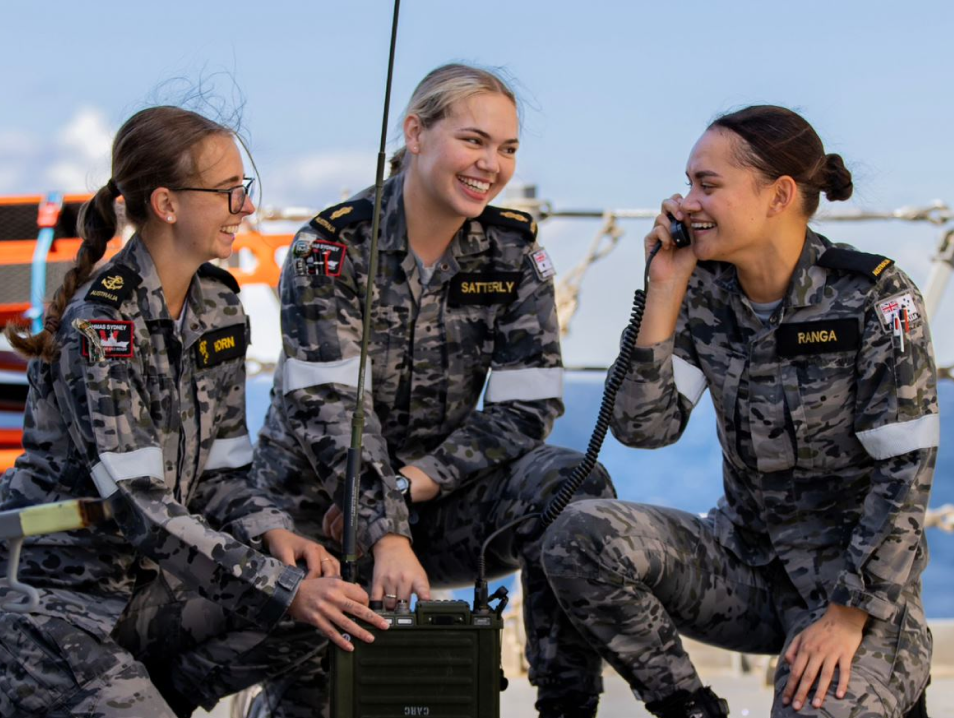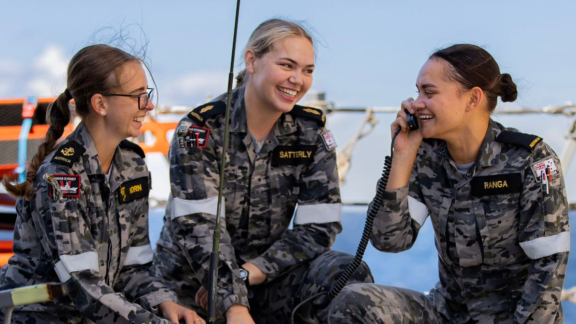 How do I know if I am eligible for the job of my preference?
A career in the ADF is all about opportunity, and the way to find out what job opportunities are best suited to you, is by completing the Job Opportunities Assessment. After you've completed the online assessment you will receive your personalised Job Opportunities Report, this will detail the jobs roles you can apply for. For more info, check out the Online Job Assessment Guide.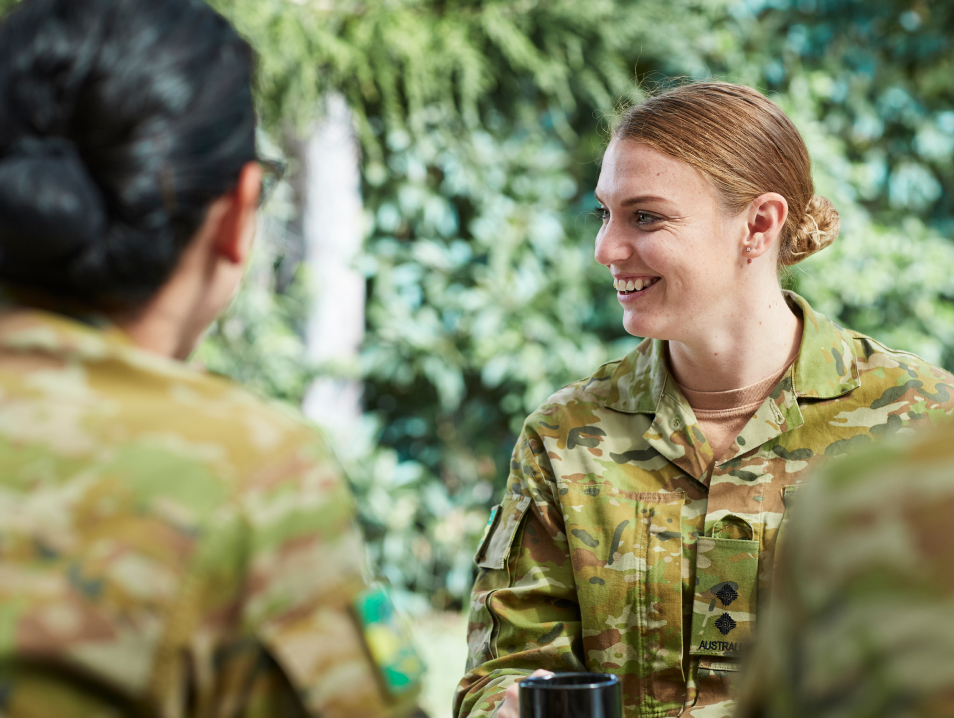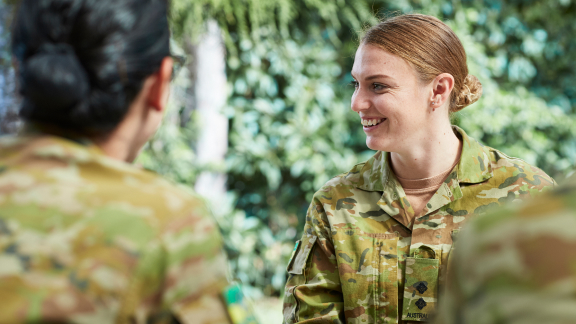 Who can I talk to for career advice?
Career Coaches are located in each of our 16 recruiting centres nationwide to discuss your career opportunities with you.
What level of fitness is expected of me in my role of choice?
The minimum level of fitness you are expected to have prior to joining the ADF will depend on the job role you are applying for. We encourage all members to incorporate fitness into their everyday lives as this will help them not only in their application but also in their career.
Women in the Navy
Explore life in the Navy and utilise advanced technology to defend the seas, land and sky.
Women in the Army
Discover life in the Army, a world leading military force helping to maintain the security of Australia.
Women in the Air Force
Learn about women working in or around state-of-the-art aircraft and technology in the Air Force.